Meet the Team
Sales Team – Jason Howell and Helen Parker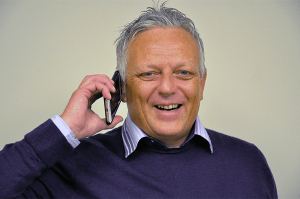 Jason Howell
Jason Howell started the business in 2002 having worked for a Main Dealer for many years selling commercial vehicles.
Working from a Portakabin initially, the business has evolved and now reaps the benefit of a Main Road large site on Whitchurch Lane.
Bristol born and bred and based in Bishopsworth here in Bristol, Jason is a well-known character in this area.
At first the business had a Daily Rental Business as well as a Sales site but these days we just specialise in sales.
Prior to starting this business Jason was a Postman with Royal Mail for a few years and worked as a Bus driver in Bristol.
After a while he joined a local Car and Van rental company doing Car and van sales and fleet disposal.
This was something that he really enjoyed which then led to him joining a Ford Main dealer and selling in their commercial sales department.
The next step up was to become Commercial Sales Manager and this then led on to him starting this company initially as Advantage Rentals offering daily rental and also disposal of the vehicles.
Times were extremely hard for four years from 2007-2011 and eventually Jason decided that he would have to give up the Rental side of the business.
He then concentrated on car and van sales and the business that is here today doing what he knows best.
Jason has always wanted someone to help him to expand the sales side of things and the business and this leads on to………….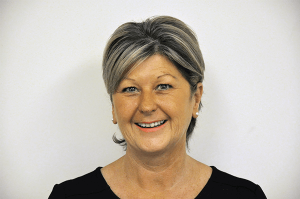 Helen Parker
Over 32 year's Motor Trade experience and counting…..
Started out working for a Vauxhall Main dealer at the age of 18 in the 80's doing Fleet sales to large corporate companies and leasing companies
15 years trading on her own and supplying the Trade and Retail customers along with large companies and organisations within her customer bank
Mercedes Benz Main dealer doing Retail Sales in the showroom
Before joining Advantage, Helen was working as a Local Business Development Manager for a Large Audi Main Dealer, dealing mainly with company car drivers and business users both nationally and locally.
Which brings us to now……..Joined Advantage to work alongside Jason helping to increase the sales volume and help him move the business forward.
Together
As a team we have over 60 years of sales and Motor Trade experience between us.
The funny thing is that the two of us used to compete for business and then eventually joined forces to give our customers a great service and the benefit of our knowledge.
So, now this means that with the two of us helping each other and our customers we do everything we can to help customers old and new.
Any kind of van or truck, any type of car – we can usually help or give fair, honest and open advice.
Our aim is to build and keep relationships with both existing and new customers – we do exactly "what it says on the tin" without hidden agendas. Good old fashioned business practise.
Finance packages can be confusing at the best of times, we can advise on which option we think is right for you as an individual or a company user.
We always listen and try to get you exactly the right deal and van for the job, any make, any model we can normally find for you so it's always worth asking, even if it's not on our website.
• Specialists in Contract Hire and Leasing
• Low Rate Finance deals
• Vehicle sourcing
• Hire Purchase
• Outright Purchase
• Lease Purchase
• Finance
• Lease
• PCP
• Leasing
• Part Exchanges welcome
• New Cars and Vans Supplied
• Used Cars and Vans Supplied
We try very hard not to be pushy and offer the hard sell.
On the other hand very keen to do business and will do whatever we can to help you get the best deal and most importantly the right deal for you.
References are always available on request.
We are proud of what we do here and we want you to take ADVANTAGE of us and our experience – might sound cheesy but it's true!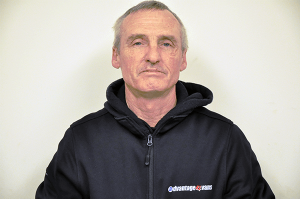 Richie Rich – Full time Valetor and Jack of all trades
Always on hand to assist and help us with vehicle preparation. Helpful and reliable, always on hand to help with demo's and test drives as and when required.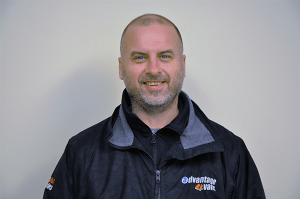 Tony "The Biscuit" Harrison – Full time Valetor and biscuit eater extraordinaire – very partial to the odd custard cream!
Helpful and reliable and always here to help, (with a smile on his face in between biscuits).
As with anything, you need to have the right back up to succeed in any business environment and both Rich and Tony are key elements to the running of the business.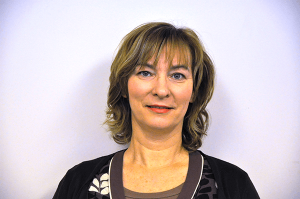 Ruthie Ruth
Ruth has worked for Jason for over 11 years now and is a trusted and valued member of the team. Overseeing all administrative and financial areas within the business – Ruth knows the business inside out and is always on hand to help wherever she can.
Lola – The British Bulldog AKA "Bums"
Bums is a very valued member of the team here at Advantage, always keen to come to work with her Dad …. .She likes to sleep most of the day (Snoring loudly) but springs to life when we get visitors and then becomes our silent salesman.
Doggy Sausages and Chicken are amongst her favourite things.
In her spare time she likes to chase cats and sit on the sofa.